Register FREE for Pathology In Practice
Selected subscribers will also be considered for FREE inclusion within the distribution of the printed version of Pathology In Practice, too!
Creating a free membership account with Pathology In Practice brings you a wealth of benefits:
Full access to all online articles
A regular email newsletter keeping you up to date with news affecting your profession
Access to the digital edition of Pathology In Practice
To apply for free membership, please complete the form below. Fields marked with an asterisk (*) must be completed.
Featured Supplier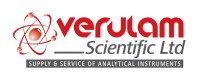 Verulam Scientific Ltd is an analytical instrument company providing innovative solutions and emerging technologies to the UK pharmaceutical, environmental, life science, food, clinical and biotechnology markets. We provide laboratories with the equipment and services that are crucial to modern analytical services and research.