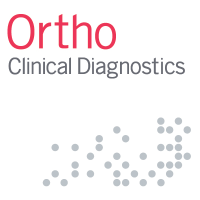 Ortho-Clinical Diagnostics
Jubilee House
Third Avenue

Marlow
Buckinghamshire
SL7 1YW
United Kingdom
01628 485122
COMPANY INFORMATION
Harnessing the power of reimagination. It's how Ortho Clinical Diagnostics has been transforming in vitro diagnostics for more than 75 years. It's made us a trusted partner of hospitals, hospital networks, blood banks, and labs around the world. And today's it's empowering us to advise our customers as they prepare for what's next.
Our purpose is simple: to improve and save lives with diagnostics. We do that by reimagining what's possible. It's what defines us. Watch this video to learn more about our Company and the Ortho difference.
Who We Are
Ortho Clinical Diagnostics is a leading global provider of in vitro diagnostics. We have an established track record for providing high-quality products and services to the global clinical laboratory and immunohematology communities.
Our History
For more than 75 years, Ortho has pioneered life-impacting advances, from our earliest work in blood typing to the latest developments in laboratory systems. Scientific advances that have helped medical professionals diagnose conditions early and make better-informed treatment decisions. Our legacy inspires us every day and continues to drive us forward.
Leadership
Led by Chairman and CEO Martin Madaus, our leadership team has deep industry and transformational experience. The team works to advance the strategic sectors of our business and enhance the value we bring to our customers every day.
PRODUCTS AND SERVICES