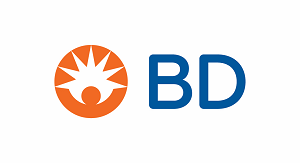 BD UK Ltd
1030 Eskdale Road
Winnersh Triangle
Wokingham

Berkshire
RG41 5TS
United Kingdom
0800 917 8776
COMPANY INFORMATION
BD offers a flexible and scalable approach to IV barcoding with the Alaris™ Auto-ID module. This unique barcoding device narrows the uncertainty between the right drug and right patient and also helps to ensure that only authorized hospital personnel administer the medication providing an additional safety net for all pump, syringe and PCA infusions.
The Alaris Auto-ID module attaches directly onto our industry-leading Alaris™ System and lets you incorporate bedside IV barcoding, independent of your existing IT infrastructure.
Based on years of experience developing products for the point of care, the Alaris Auto-ID module helps streamline clinical workflow by providing confirmation of patient, clinician and drug information and recognition at the point of care, ultimately helping to keep your patient safer and make your job easier.
Alaris™ CC Plus Syringe Pump with Guardrails™ Safety Software
Intensivists have the highest expectations of their infusion pumps. Safety, ease of use, and practicality are just some of the most basic requirements. The Alaris™ CC Plus syringe pump from BD, delivers exclusive capabilities for significant bedside advantages.
The Alaris™ CC Plus syringe pump from BD, delivers exclusive benefits through in-line pressure monitoring and the Guardrails™ suite of safety software.
In-line pressure monitoring improves the early detection of occlusions, by reducing time to alarm, can help prevent sub-therapeutic medication and the risk of I.V. complications and post occlusion bolus.
The Alaris™ CC Plus syringe pump offers a range of features suited to drug therapy, blood and blood products and epidural therapy, including: large, clear display, intuitive user interface, integrated design and wide range of specialty infusion sets.
The Alaris™ CC Plus syringe pump is also compatible with the Guardrails™ Suite of safety software giving you the power to identify, track and, ultimately, prevent many of the most harmful IV medication errors. The Alaris™ CC plus syringe pump represents one of today's safest and most advanced syringe pump technologies.
The Alaris™ Editor
Improves consistency and standardisation.
Configuring pumps to specific care areas is easy and consistent with the Alaris™ Editor.
One PC tool configures the Alaris™ CC Plus and GH Plus syringe pumps and the Alaris™ GP Plus volumetric pump.
Centralised configuration control
Up to 30 Care area profiles
Up to 3000 drug protocols
PRODUCTS AND SERVICES