Support for Public Health Wales in the fight against SARS-CoV-2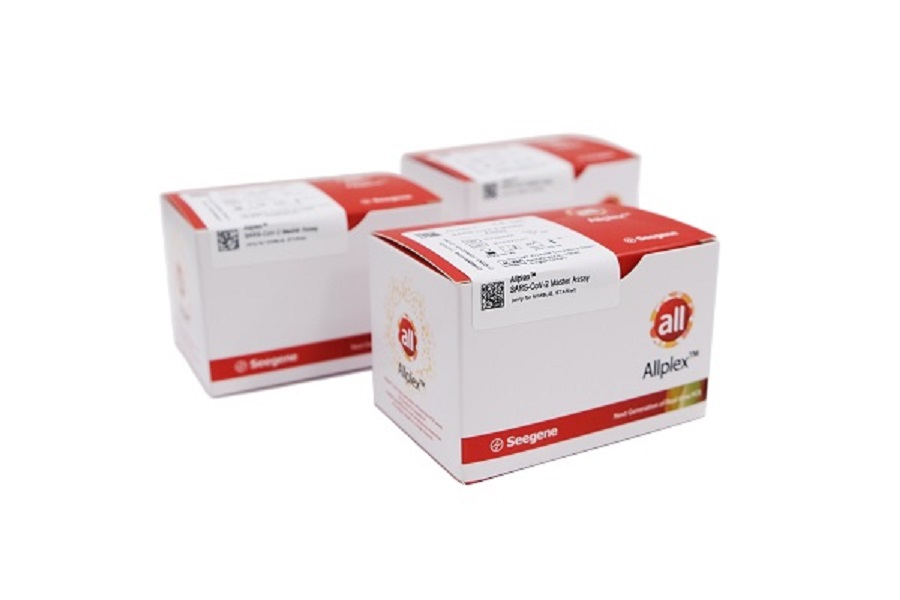 Public Health Wales uses Seegene's Allplex SARS-CoV-2/Flu A/Flu B/RSV Assay and Allplex SARS-CoV-2 Variant Assay to help with the nation's fight against SARS-CoV-2.
Seegene's Allplex SARS-CoV-2 Master Assay is a new polymerase chain reaction (PCR) test that screens for the virus while simultaneously discriminating Omicron from Delta strains in a single tube.
Public Health Wales is leading the way in the nation's fight against COVID where Seegene's Variant assays have been implemented in regional laboratories to report positive results within 24 hours. The Wales Specialist Virology Centre in Cardiff has also validated the Seegene Allplex SARS-CoV-2 Master Assay, the only CE-marked assay for rapid detection and discrimination of Omicron or Delta strains.
Seegene's Allplex SARS-CoV-2/Flu A/Flu B/RSV Assay or 'winter assay' was the first multiplex, real-time, PCR assay providing high-throughput automated testing for COVID-19, influenza A & B, and respiratory syncytial virus (RSV). Results from the convenient one-tube test are known within two hours after extraction, providing critical, timely information for the management of influenza-like illnesses in patients across Wales.
Dr Catherine Moore, Consultant Clinical Scientist at the Wales Specialist Virology Centre, recently shared her experiences in using Seegene's winter assay: "We started using the assay just before the winter in 2020. The NHS was under so much pressure at the time that we wanted a mechanism to help us recognise not only COVID but other infections that might also be contributing to hospitalisations in the background of the pandemic. The assay is very simple to use, allowing us to screen up to 94 samples plus controls at any time."
Seegene's multiplex, real-time PCR testing system allows detection of 20 different S gene mutations and the RdRP gene in only six tubes. Seegene's automated solution offers an efficient workflow process providing users with high-throughput testing and all the benefits of short turnaround times.
Commenting on the use of Seegene's variant assays, Dr Moore said: "The vast majority of COVID samples would normally go for whole-genome sequencing as this is considered to be the gold standard for virus variant analysis. However, there are a proportion of samples that you are unable to sequence because they have a lower viral load, or sometimes we simply need to provide a very quick result. This might happen where there is a known outbreak, or where there is concern about a particular variant –
such as Omicron – causing that outbreak. In that situation, we need to turn the samples around very quickly, much faster than would normally be possible with whole-genome sequencing. With Seegene's variant assays, we can get the result the same day. In terms of epidemiology, the variant assay helps to address gaps because we can analyse those samples that are not suitable for genome sequencing, and we can also target certain outbreaks."
Other News
Featured Supplier
Haier Biomedical was founded in 1998 to focus on design, manufacturing and sales of reliable and durable products for clinicians and life scientists around the world. Using the concept of the Internet of Things (IoT), Haier Biomedical has become a leading provider of comprehensive solutions for many biotechnological challenges.
Haier...
Upcoming Events
International Convention Centre, Birmingham
14-17 March 2022
Access the latest issue of Pathology In Practice on your mobile device together with an archive of back issues.
Download the FREE Pathology In Practice app from your device's App store