Validated antibody pairs for respiratory pathogen detection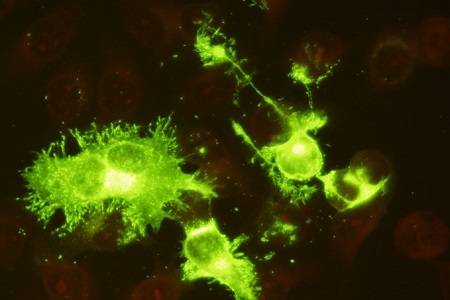 ViroStat is a primary manufacturer of antibody pairs validated for use in enzyme-linked immunosorbent assay (ELISA) and lateral-flow applications. These OEM pairs are currently used in numerous IVD products for antigen detection.
Viruses are common causes of respiratory infections, including SARS-CoV-2 coronavirus, influenza A, influenza B, respiratory syncytial virus (RSV), adenoviruses and human metapneumovirus. bacterial respiratory agents include Streptococcus pneumoniae, Legionella and Mycoplasma.
Data sheets for all of these antibodies can be download from the website, as can the company's new catalogue.
Other News
Featured Supplier
Hamamatsu Photonics UK Limited is a world-leading manufacturer of optoelectronic components and systems. The Company's corporate philosophy stesses the advancement of photonics through extensve research and yields products that are regarded as state-of-the-art. Developments in digital imaging continue to be made by the Hamamatsu Systems Divison,...