Gambica Young Talent of the Year Award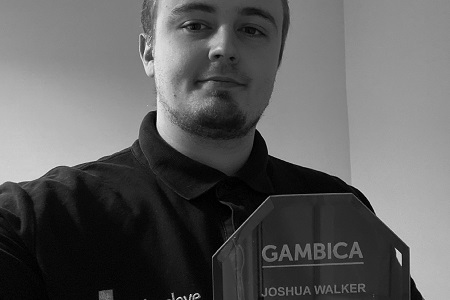 Joshua Walker, Export Manager at Priorclave, has won the Gambica 2020 Young Talent of the Year Award.
Josh joined Priorclave in 2018 with core responsibilities within the export department. As Export Manager, and quick to get to grips with steriliser technology, he very quickly made a significant impact on the growth of Priorclave export sales.
Earlier this year, Directors at Priorclave entered Joshua into the Gambica Young Talent Award category. This award recognises the rising stars in the industry. It is aimed at young people, 35 years and below, working in a GAMBICA member company who have shown exceptional talent, initiative, competence in their work, and achieved beyond expectations.
In November 2020 it was confirmed that Joshua, aged just 23, had won the title. The award would have been presented at the Gambica Annual Lunch event, at the end of November 2020. Unfortunately, due to COVID-19, this could not take place, so Josh received his award via courier, which was somewhat of a surprise as he was unaware that he had even been entered and considered for the title.
Other News
Featured Supplier

Sysmex UK Ltd are one of the UK's leading diagnostic suppliers of automated haematology, coagulation and urinalysis analysers, reagents and information systems for laboratories and healthcare facilities. 
With a reputation for high quality products, unmatched service and unrivalled reliability, Sysmex has become a world leader in...