An improved qPCR pipetting experience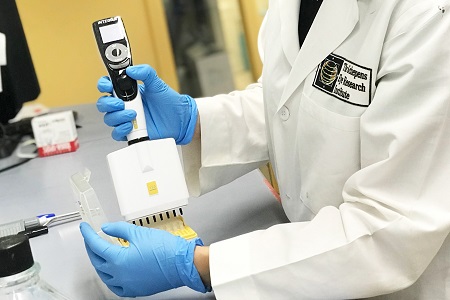 Integra Biosciences' VIAFLO electronic pipettes are making qPCR plate preparation the straightforward process it should be for researchers in the Saint-Geniez laboratory at Harvard Medical School.
Preparation of quantitative polymerase chain reaction (qPCR) plates is a repetitive, time-consuming task when done manually, and having the right pipettes makes all the difference. Post-doctoral researcher Daisy Shu explained: "After graduating in optometry, I moved into research, studying cataracts for my PhD at the University of Sydney before taking up my present position in Boston, where I'm working on age-related macular degeneration.
"Harvard introduced me to VIAFLO electronic pipettes – a 125 µL eight-channel pipette plus a 12.5 µL single channel version – which dramatically improved my pipetting experience. A lot of our work is PCR-based and performed in 384-well plates, and the VIAFLO pipettes are real lifesavers.
"I use the eight-channel VIAFLO for most qPCR liquid transfers, and the single-channel pipette to add the primers. Once you've made your master mixes and programmed the pipette, it's really fast; it only takes me 20 minutes to do a complete 384-well plate. It's just so easy with the VIAFLO pipettes."
Visit the INTEGRA Biosciences website to learn more.
Other News
Featured Supplier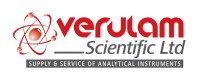 Verulam Scientific Ltd is an analytical instrument company providing innovative solutions and emerging technologies to the UK pharmaceutical, environmental, life science, food, clinical and biotechnology markets. We provide laboratories with the equipment and services that are crucial to modern analytical services and research.