Digital cytology platform receives CE-marking
Hologic has announced the CE-marking of its Genius Digital Diagnostics System, the first digital cytology platform that combines a new artificial intelligence (AI) algorithm with digital imaging to identify precancerous lesions and cancer cells.
Using AI technology, the system can rapidly analyse a single cytology slide, narrowing tens of thousands of cells down to a single gallery view of only the most diagnostically relevant images. This will enable laboratories to return patient results more quickly and accurately, in an automated way. Current cytology testing requires human identification of abnormal cells through microscopy.
The technology also connects laboratories within a network, allowing staff to review results remotely so each patient can benefit from the collective knowledge of laboratory teams when needed. Ultimately, these advances will help laboratories return more accurate and efficient results to help better inform patient care.
Other News
Featured Supplier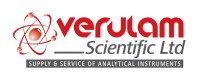 Verulam Scientific Ltd is an analytical instrument company providing innovative solutions and emerging technologies to the UK pharmaceutical, environmental, life science, food, clinical and biotechnology markets. We provide laboratories with the equipment and services that are crucial to modern analytical services and research.