Whole pathogen multiplex controls for cold, cough and COVID testing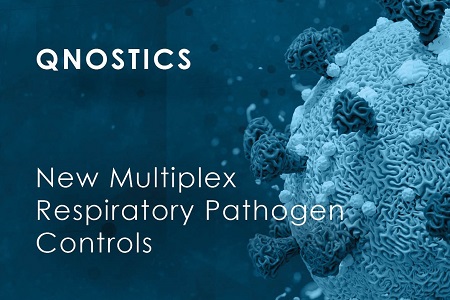 Just in time for influenza season, global diagnostics company Randox Laboratories has unveiled a range of whole pathogen multiplex controls that cover multiple viral and bacterial pathogens that cause respiratory disease.
Inclusive of SARS-CoV-2, influenza A and B, and respiratory syncytial virus (RSV), the Qnostics Multiplex Respiratory Pathogen Controls (RTX) facilitate diagnosis of cold and influenza, and, importantly, the differentiation of these respiratory diseases from SARS-CoV-2 and COVID-19.
Using a control line that covers a range of respiratory pathogens in this way will allow laboratories to streamline their testing, consolidate QC, and ultimately save time, money and resource.
The new RTX controls, which are whole pathogen for compatibility with the majority of commercial and in-house assays, are used to monitor the full testing process, from extraction to amplification and detection. They will support public health testing strategies during the incoming influenza season and are suited for the test menus of most syndromic assays.
More information may be found here.
Other News