Virtual analytica 2020: excellent results reported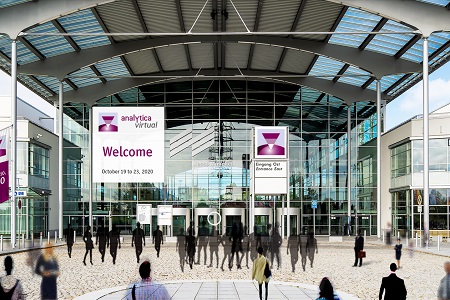 Held on 19–23 October, analytica 2020 successfully concluded five days of virtual trade fair and presentations having welcomed 21,641 participants from 152 nations.
A total of 268 exhibitors from 24 countries presented more than 700 product highlights. There were more than 33,000 participations in the 200 exhibitor webinars and the 119 scientific presentations, with the main topic of interest being digital transformation.
The next analytica will take place on 21–24 June 2022 as a presence fair. It will be held concomitantly with automatica, the leading trade fair for intelligent automation and robotics, during which digital offerings will continue to complement the trade fair.
Click here to read the full report.
Other News