New release of GeneSys image capture software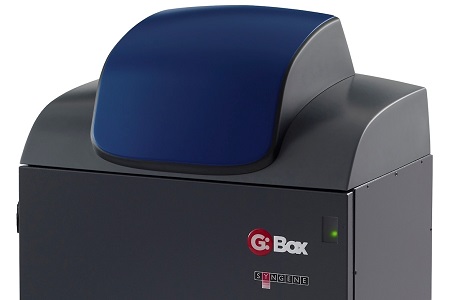 Syngene, a leader in image analysis, has announced that a new release of its GeneSys image capture software is available free of charge to users of Syngene imaging systems.
Redesigned with time-saving features, the latest GeneSys software makes it easy for scientists using G:BOX and G:BOX mini systems to capture and save single or a series of their gel images, as well as chemiluminescence and multiplex fluorescence Western blot images.
Developed with simplicity in mind, the new GeneSys software now combines sample positioning and image capture on one screen, making it easier for scientists to set up and image gels and blots in fewer clicks. Users can also generate their Western blot images using one of four image capture modes: Chemi Rapid, Chemi Single, Chemi Series, and Signal Accumulation Calculator (SAC). These intelligently designed modes for different applications give novice and experienced researchers alike the flexibility to choose the right method for capturing the type of single or series of blot images they need for their qualitative or quantitative work.
"To ensure that Western blot images and data in papers accurately reflect experimental results, there are strict standards and regulations for researchers to work to," commented Syngene Product Manager Dr Lindsey Kirby. "By adding innovative features requested by G:BOX users to our new GeneSys software, it is now much quicker and simpler for scientists in busy laboratories to produce chemiluminescence and multiplex fluorescence blot data they can trust every time."
For a free download of the latest release of GeneSys, users of G:BOX, G:BOX mini, GeneGnome or InGenius 3 systems should click on the link below.
www.syngene.com/support/software-downloads/
Other News