Alan Wainwright, new IFBLS President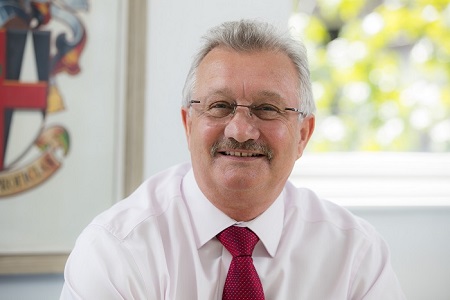 Congratulations are due to Alan Wainwright, Executive Head of Education at the Institute of Biomedical Science, who has been elected President of the International Federation of Biomedical Laboratory Science.
In his inaugural address, Alan said: "It is a great honour to be speaking to you for the first time as your elected President. This is an immensely proud moment for me, only exceeded by the pride I feel in being a member of the biomedical laboratory science profession that has played such a key role in dealing with the COVID-19 pandemic. We may not always receive the recognition we deserve but globally, during this situation, it has been less about whether we feel valued and more about the value we bring, and that is something that has been acknowledged across the world.
"I also wish to thank my employer, the Institute of Biomedical Science, who has supported me as the lead person for international engagement with other professional organisations of which the Institute is a member. This means I have a responsibility to advise Council on global initiative/opportunities. Being active in associations like IFBLS raises awareness of knowledge, competence and opportunities for a world-wide network. This is something all our organisations can benefit from as part of the international biomedical laboratory science community.
Learn more from an interview with Alan here.
Other News
Featured Supplier

Stago's objective is to improve the health of as many people as possible by offering powerful biotechnology solutions for blood-based diagnostics. 
We take a lean, confidence-building approach to digital connectivity – from our latest Coag.One middleware to our cyber-secure Connect.One capability for enhanced engineering and remote...