Publication of NHS England diagnostics report welcomed by BIVDA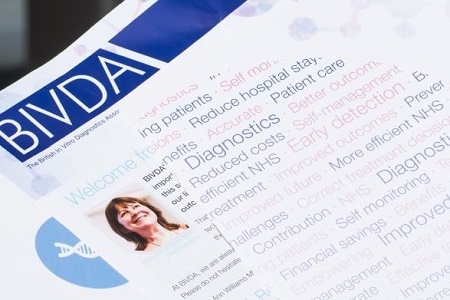 The British In Vitro Diagnostics Association (BIVDA) has welcomed publication of 'Diagnostics: Recovery and Renewal', a major review of diagnostic services by NHS England.
One of the main takeaway messages from the Diagnostics: Recovery and Renewal review is the recommendation for the creation of Community Diagnostic Hubs (CHDs) across the country, away from hospitals, which would act as 'one stop shops' so that patients can receive life-saving checks close to their homes while remaining COVID-free.
In addition, the review contains a wide list of 24 recommendations, but in summary the review:
Notes that COVID-19 has exacerbated the problems facing diagnostics, and the backlog of patients waiting more than six weeks for diagnostics has drastically increased since the start of the pandemic now needs to be tackled as quickly as possible.
Outlines that in order "to deliver the increase in diagnostic activity required now and over the coming years, and to provide safe, patient-centred pathways for diagnostics, new service models are needed".
Sets out that to deliver these new services will require major investments in facilities, equipment and workforce, alongside replacement of obsolete equipment.
Responding to the review, BIVDA Chief Operating Officer Helen Dent said: "We welcome the publication of Diagnostics: Recovery and Renewal. Diagnostics, and IVDs in particular have a key role to play in getting the NHS back to full strength, identifying conditions and treating patients, while at the same time coping with the ongoing pandemic.
In particular we broadly support the idea of Community Diagnostic Hubs, where patients will be able to get their tests done without having to visit hospital – we know that fear of catching COVID-19 in medical settings is deterring people from seeking treatment, and this will help ensure patients can access care in what they consider a safe environment.
We look forward to working closely with NHS England and our BIVDA members on the next steps and the implementation of this report."
Other News