Strategic partnership in digital pathology announced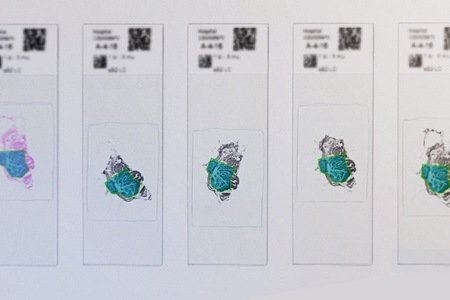 Xyall, an innovator in molecular pathology, has entered a strategic partnership with Motic, a world leader in microscopy and digital pathology systems, to develop an automated tumour tissue dissection solution for molecular pathology laboratories.
The strategic partnership with Motic adds digital pathology, workflow and scalable capabilities to the Xyall platform, and the company expects to have its first table-top products ready for launch in autumn next year. In 2019, Xyall partnered with high-tech engineering company Sioux to bring high-precision (medical) robotic solutions and machine learning expertise to their platform.
Tissue dissection remains a labour-intensive process at risk of error and cross-contamination. "Xyall aims to transform the way laboratories carry this out, by delivering an automatic solution with greater accuracy, throughput and quality control," explained Guido du Pree (Xyall CEO).
The company is building a platform to support clinicians and laboratory managers with faster and more accurate tissue dissection solutions to support them in delivering precision diagnostics. An automated system also makes the most efficient use of existing staffing levels.
Alongside the hospital-based system, Xyall intends to launch an industrial automated tissue dissection solution for high-volume (commercial) molecular pathology laboratories. Using the same technology platform, the launch of this large-scale system is planned for spring 2021.
Richard Yeung (Motic CEO) said: "Motic is not only a trusted global provider of microscopy and digital whole-slide imaging solutions, but also operates one of the largest telepathology consultation platforms in the world. By teaming up with Xyall and Sioux, we are confident that we have created the synergies needed to build another milestone in digital pathology industry."
Other News