Meeting clinical needs in biomarker discovery and characterisation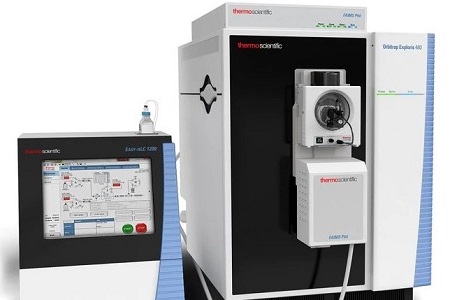 Thermo Fisher Scientific has announced collaborations of the Thermo Fisher Precision Medicine Science Center with AstraZeneca and the University of Nebraska Medical Center in development of innovative solutions in clinical biomarker discovery.
The new alliances strengthen the Precision Medicine Science Center (PMSC) mission of creating standardised workflows with pharmaceutical and academic partners to streamline the transition from biomarker research to clinical implementation, creating new opportunities for precision medicine.

Ongoing and planned studies with both AstraZeneca and the University of Nebraska Medical Center will utilise standardised plasma protein profiling workflows, including Thermo Fisher's newly developed ultra-high throughput plasma protein profiling (uHTPPP) workflow, for biomarker discovery, for a range of conditions. The standardised workflows consist of automated sample preparation for untargeted and targeted methods in combination with the Thermo Scientific Orbitrap Exploris 480 (pictured) and Thermo Scientific Orbitrap Exploris 240 spectrometers.

Other News
Featured Supplier

Stago's objective is to improve the health of as many people as possible by offering powerful biotechnology solutions for blood-based diagnostics. 
We take a lean, confidence-building approach to digital connectivity – from our latest Coag.One middleware to our cyber-secure Connect.One capability for enhanced engineering and remote...