Expert advisory panel to power DXRX diagnostic network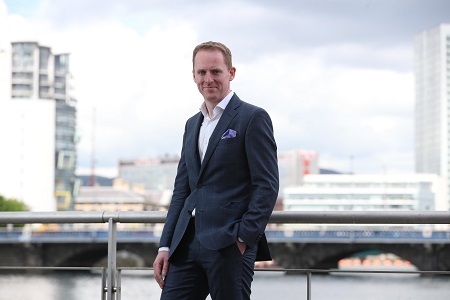 Diaceutics has announced the establishment of a dedicated Advisory Panel of experts to support and inform the development and rollout of its DXRX platform – the world's first diagnostic network for precision medicine.
The panel consists of key opinion-leaders from oncology, including lung cancer research and colorectal research; pathology, including tissue pathology and uropathology; molecular diagnostics; digital image analysis; telemedicine and informatics; external quality assessment (EQA); and US Food and Drug Adminstration (FDA) expertise. They are providing insights and recommendations to help drive the future direction of DXRX, as well as other solutions developed by Diaceutics to support the treatment of patients across the world and transform the healthcare industry.
Endorsed and shaped by these industry leaders with over 120 years of collective experience, DXRX will help to unlock the power of precision medicine, drive standardisation of diagnostic testing and ensure that every eligible patient gets access to the right treatment at the right time. The end-to-end solution will not only enhance Diaceutics' service offering but also offer a secure platform for pharmaceutical companies, laboratories and diagnostic companies to collaborate more effectively.
Currently, the Diaceutics Advisory Panel consists of Dr Anthony Magliocco of Protean BioDiagnostics (Founder and CEO, Consultant Pathologist) in the USA, Dr Keith Kerr from Aberdeen University School of Medicine in Scotland (Professor, Consultant Pathologist), US-based Dr Kenneth J Bloom of Invicro and Ambry Genetics (CMO, FCAP), Dr Markus Eckstein from University Hospital Erlangen in Germany and Dr Fotios Loupakis from the Institute of Oncology at Veneto in Italy (Medical Oncologist).
Derek Hosty (pictured, Head of Innovation, Diaceutics) commented: "It is an honour to have such well-renowned experts joining our ever-expanding network and helping to shape our future service offering. This dynamic group of advisors will enhance the value we deliver to pharmaceutical companies, laboratories and diagnostic companies via our DXRX platform. In turn, this will help to overcome the obstacles currently present in the field of precision medicine and, more importantly, greatly benefit patients by getting them the treatment they deserve.
Other News
Featured Supplier
Hamamatsu Photonics UK Limited is a world-leading manufacturer of optoelectronic components and systems. The Company's corporate philosophy stesses the advancement of photonics through extensve research and yields products that are regarded as state-of-the-art. Developments in digital imaging continue to be made by the Hamamatsu Systems Divison,...