Rapid SARS-CoV-2 antigen test manufacturing capacity expanded
Avacta Group, the developer of Affimer biotherapeutics and reagents, has entered an agreement with Abingdon Health for the manufacture of its saliva-based rapid SARS-CoV-2 antigen test as part of an ongoing expansion of manufacturing capacity.
Avacta, in partnership with Cytiva, is developing a rapid test strip for use with patient saliva that aims to provide a result in a few minutes, indicating whether the patient is currently infected with the SARS-CoV-2 coronavirus. The test has the potential to be used for frequent mass testing to identify infectious individuals so that they can be isolated and treated, thereby reducing the spread of infection.
Avacta recently announced a manufacturing partnership with BBI Solutions to develop and validate a scaled-up manufacturing process for the rapid coronavirus antigen test. Avacta, Cytiva and BBI are in the process of technology transfer of the prototype and related manufacturing procedures for the test. Avacta aims to begin clinical validation of the test as soon as possible using the first pilot batches.
Abingdon Health provides innovative rapid testing solutions to a global client base and has Europe's largest lateral-flow test contract manufacturing capacity. Abingdon Health's two sites, in York and Doncaster, are able to produce millions of rapid tests per month.
Technology transfer to Abingdon Health will begin immediately with the aim of manufacturing an equivalent rapid antigen test product which therefore does not require additional clinical validation/regulatory approvals. The agreement with Abingdon Health will provide additional manufacturing capacity that could increase to several million tests per month.
Other News
Featured Supplier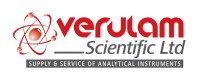 Verulam Scientific Ltd is an analytical instrument company providing innovative solutions and emerging technologies to the UK pharmaceutical, environmental, life science, food, clinical and biotechnology markets. We provide laboratories with the equipment and services that are crucial to modern analytical services and research.