Antibodies for SARS-CoV-2 virus detection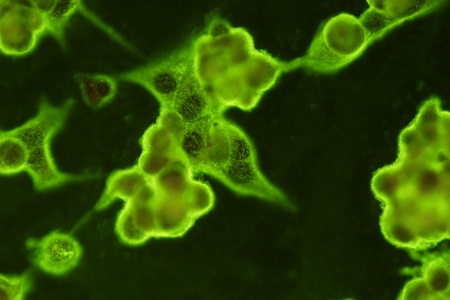 ViroStat has released a set of new monoclonal antibodies to the nucleocapsid of the SARS-CoV-2 virus. These five antibodies were selected from a group of 60 based on highest binding affinity and best ELISA pairing to detect native viral antigen.
The nucleocapsid of the coronavirus is ideal for antigen detection for two major reasons: i) It is produced abundantly in infected cells; and ii) it is a highly conserved protein and therefore not prone to mutation.
The cytoplasm of infected cells fills with the nucleocapsid antigen. These cells can be collected on an NP swab and added to a specimen buffer to lyse and release this antigen for detection by immunoassay.
ViroStat is a primary manufacturer, supplying infectious disease reagents to researchers and rapid test manufacturers since 1985.
A datasheet is available to download from the ViroStat website.
Other News