Lyme disease testing: a free webinar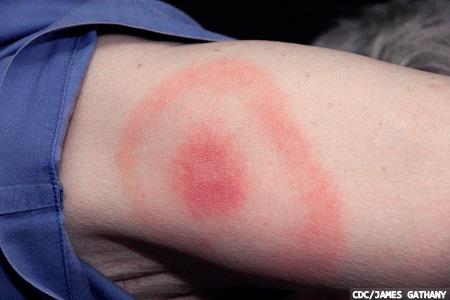 Dr Elizabeth Lee-Lewandrowski will discuss the findings of a seven-year study on Lyme disease testing in a webinar on Thursday 30 July 2020. This is part of an ongoing series hosted by Quidel, the California-based diagnostic healthcare manufacturer.
In the webinar, Dr Lee-Lewandrowski will share the published results of a 'national reference laboratory' study on blood testing for Lyme disease, which she conducted along with her collaborators (https://academic.oup.com/ajcp/article/152/1/91/5461358).
The following are some of the findings of the study: Lyme disease occurs in all age groups and in all regions of the country; males and females are roughly equally at risk; Lyme disease is seasonal, but a significant number of cases are diagnosed in the winter months; and the demographics of Lyme disease is changing with greater rates of infection in traditionally low-risk states. The study also revealed that Lyme disease is about 10 times more frequent than reported cases to the US Centers for Disease Control and Prevention.
Among those expected to attend the webinar are physicians, other allied health professionals, scientists and healthcare researchers interested in hearing the latest about the prevalence of Lyme disease and results of testing. The free July 30 webinar will take place from noon to 1.00 pm (EDT), 5.00–6.00 pm (BST). To register, click quidel.com/webinars.
Other News