Lab Innovations 2020: an update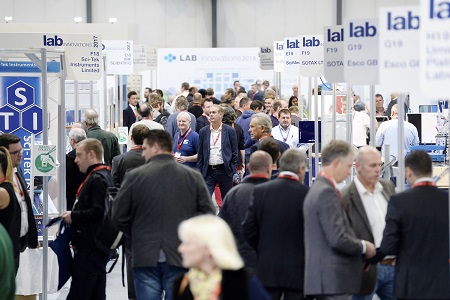 Following the recent government announcement permitting exhibitions to run in England from 1 October 2020, organisers of the Lab Innovations event have confirmed that it will run on 4–5 November at the NEC.
Research shows that visitors are eager to attend with the correct safety and sanitary protocols in place, and demonstrates the importance they place in meeting face-to-face to source new suppliers and products.
Delegate and supplier safety is a priority and work is underway on implementing safety and sanitary protocols to ensure the event is safe. The organisers have partnered with SGS to ensure safe participation and to ensure that they meet the highest international standards and protocols.
The NEC also has its own safety protocols, which can be found on its website here. You may have seen the announcement from the government regarding the future of the Nightingale Hospital facilities. The Nightingale facility at the NEC went into hibernation in May without having received a single patient and the decommissioning of this facility is now well underway. They will have a small standby facility until March 2021, but this will not affect the re-opening of exhibitions.
Other News