Liquid aspiration in biosafety cabinets
The BioChem-VacuuCenter (BVC) fluid aspiration systems are the perfect solution for safe, sensitive and efficient aspiration of cell culture supernatants.
Biosafety cabinets (BSC, class I or II) are indispensable for cell culture work and R&D in the life sciences. They offer high protection level inside and outside, but also require a high investment. This investment in safety without compromise is questioned when the most common added accessory – the aspiration pump – is inadequate and questions the whole safety concept.
Aspiration pumps with 2–4 litre waste collection bottles are too big to be placed inside the BSC; if placed outside, potentially bioactive liquids are pumped out of the safe containment of the BSC.
The BVC liquid aspiration systems from VACUUBRAND offer uncompromised comfort and safety, including:
sensitive suction selection from gentle to fast for sample protection
whisper-quiet vacuum pump working on demand automatically
safety aspects as 0.2 µm filter, leakproof patented hand controller as well as autoclavable and shatter-proof waste bottle or powerful bleach-proof (aggressive disinfectants) glass waste bottle
ready to accept a second hand controller for second user, sharing one pump
BVC professional with self-closing quick couplings and non-contaminated liquid level sensor.
Other News
Featured Supplier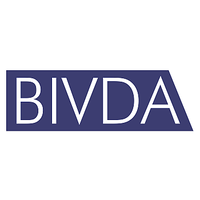 The British In Vitro Diagnostics Association represents the IVD Industry in the UK, to Government, professional bodies, the public, and at MedTech Europe. Giving support to members on regulatory issues, BIVDA also promotes the clinical and cost utility of IVDs in the provision of effective healthcare, both in acute diagnosis and in the prediction...