Improving early diagnosis in cancer, thoracic and liver disease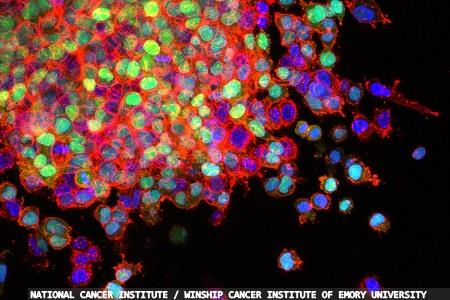 Roche Diagnostics UK & Ireland is part of a consortium to win funding provided through UK Research and Innovation's Industrial Strategy Challenge Fund to take forward projects to improve early diagnosis of cancer, thoracic and liver diseases.
The awards – made under the 'Enabling Integrated Diagnostics For Early Detection' strand of the Industrial Strategy Challenge Fund – include projects from across the UK, taking in research being led by the University of Oxford, the University of Manchester, and Queen's University Belfast.
Each project includes partnerships working across academia, medicine and the medical technology industry to help tackle some of the greatest industrial and societal challenges today.
The Oxford project – The Integration and Analysis of Data using Artificial Intelligence to Improve Patient Outcomes with Thoracic Diseases (DART) – is focused on lung cancer. A team has been assembled from academia, industry, charity and the NHS to integrate data from diagnostic technologies in new and revolutionary ways using artificial intelligence algorithms.
The Manchester project – Integrated Diagnostics for Early Diagnosis of Liver Disease (ID-LIVER) – aims to address one of the UK's biggest health challenges by bringing together 13 partners to help diagnose liver disease earlier. This project will address the challenge by teaming up with companies to make software that stitches together a wide range of different tests to help diagnose patients sooner.
The final project – The ACTIONED Consortium: integrAted moleCular soluTIons fOr diagNostics and Early Detection in Belfast – has seen Roche Diagnostics enter into a research collaboration with the Precision Medicine Centre of Excellence at Queen's University Belfast and Sonrai Analytics to integrate laboratory results from tissue and plasma samples through genomic-based and bioinformatic analysis of cancer samples in a single laboratory operation.
Other News