High-resolution cytology in veterinary pathology
SYNLAB's Veterinary Pathology Group (VPG) is the first network of veterinary laboratories in the UK to offer ScopioVet, an innovative digital platform for faster, in-practice cytology processing using high-resolution slide imaging.
The first ScopioVet scanners are already installed in top referral practices and are now available to the full spectrum of veterinary practices across the UK and Ireland. Access to this digital solution enables veterinary surgeon to scan and send digital cytology and haematology images direct from the point of care to a global network of VPG and VPG-endorsed clinical pathologists.
Offering 24/7 access to clinical interpretation of slide samples with turnaround of results in just one hour, VPG's exclusive rights to implement ScopioVet in the UK signals a game-changer for veterinary practice: providing reassurance to clients and informing treatment options through rapid access to quality diagnostics.
The ScopioVet high-resolution scanner uses computational photography that has been fully approved for cytology diagnosis by VPG pathologists as part of a robust clinical validation process.
Andrew Torrance (VPG Managing Director, pictured) said: "We have been evaluating digital cytology platforms for some time and are delighted to have the exclusive distribution rights for ScopioVet – bringing cutting-edge digital cytology to the UK. This constitutes a paradigm shift for veterinary diagnostics and further enhances the expertise and diagnostic performance we can offer our customers."
ScopioVet also supports practices with quality assurance through direct dialogue between pathologists and scanner technicians, and VPG offers full educational support in staining and scan quality as well as online support and training for practice personnel.
Other News
Featured Supplier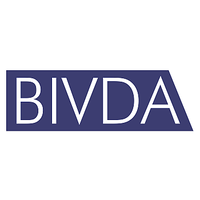 The British In Vitro Diagnostics Association represents the IVD Industry in the UK, to Government, professional bodies, the public, and at MedTech Europe. Giving support to members on regulatory issues, BIVDA also promotes the clinical and cost utility of IVDs in the provision of effective healthcare, both in acute diagnosis and in the prediction...