Una Health and Fortress Diagnostics partner with the DHSC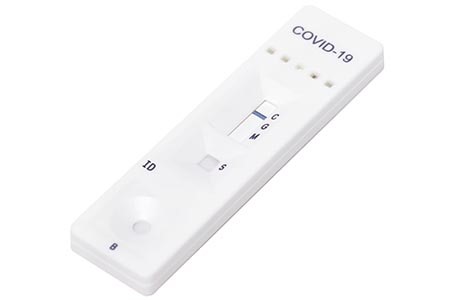 Una Health, a distributor of in vitro diagnostics (IVDs), and Fortress Diagnostics, a provider of IVDs, are partnering with the Department of Health & Social Care in the Real Time Assessment of Community Transmission (REACT) study into COVID-19.
The REACT study is being led by Imperial College London and Ipsos MORI, and is looking to understand how many people are currently infected, or have been infected, with the SARS-CoV-2 virus.
Through the partnership, the Fortress COVID-19 Total Antibody Device, a single-use, rapid device for qualitative detection of total antibodies against the novel coronavirus SARS-CoV-2 has been supplied for the study.
Commenting on Una Health's involvement, Laura Cartwright (Business Development Director) said: "We have worked with Fortress for a number of years and know that their diagnostics kits are held in high esteem across the world. We are delighted to be involved in this study as we look to understand the spread of this virus and, ultimately to save lives."
Other News