Rapid reports and automated SNOMED coding in histopathology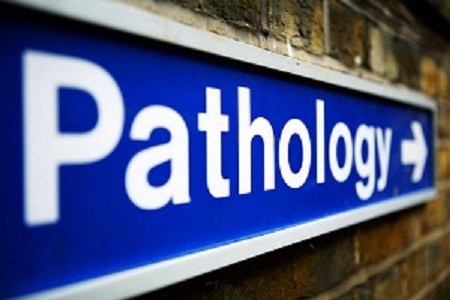 The Department of Histopathology and Cytopathology at the Royal Sussex County Hospital recently deployed GHG Software Developments' TalkingPoint speech-enabled Histopathology workflow solution to support efficient pathology reporting.
Deployment of TalkingPoint has been driven by Dr Kerry Sleigh, Consultant Cellular Pathologist, who commented: "I had used TalkingPoint previously while working in Plymouth. TalkingPoint worked really efficiently there and reduced the time it took me to report cases by about a third!
"When I started working here, several of the consultants were typing their own reports as the report backlog was so bad and our secretarial team was understaffed and overloaded.
"The situation now that we are using TalkingPoint is much better. Owing to the nature of my specialty (GI and Liver), I am able to use TalkingPoint's rapid reports which contributes massively to my overall efficiency."
GHG incorporated suggestions from the Brighton team for improvements to the 'rapid reports' function. Dr Sleigh explains: "Following feedback on how we adjusted many of our report summaries according to the site of the biopsy, GHG incorporated this into TalkingPoint's rapid reporting function. TalkingPoint now allows users to state the site of biopsy in each summary. Also, as many GI cases incorporate multiple biopsies, which can each have rapid reports, GHG adjusted TalkingPoint's programming for us, to enable use of 'multiple rapid reports in one request' to allow for each specimen in that request."
Dr Sleigh continued: "We have made a lot of changes here which have had a significant and positive impact on our report turnaround times. We have taken on more secretarial support and we now have six people utilising speech recognition with TalkingPoint, which has also taken some of the pressure off the secretaries.
"TalkingPoint supports efficient reporting, especially when it comes to the automated SNOMED coding. That aspect is unequivocally more efficient, and I can see that I have reported more cases since we fully deployed TalkingPoint here."
Malcolm Grant, TalkingPoint Managing Director, added: "TalkingPoint's rapid report feature is where the greatest efficiency gains can be made. Users are able to create their own short-cuts and rapid reports to suit their needs and reporting style."
Other News
Featured Supplier

Stago's objective is to improve the health of as many people as possible by offering powerful biotechnology solutions for blood-based diagnostics. 
We take a lean, confidence-building approach to digital connectivity – from our latest Coag.One middleware to our cyber-secure Connect.One capability for enhanced engineering and remote...