Medica 2020: commitment to UK presence in November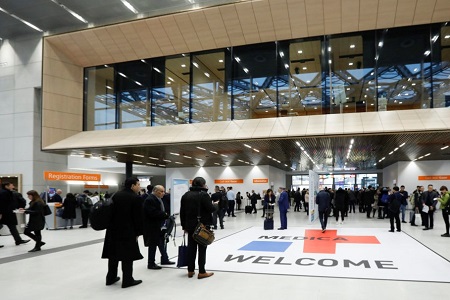 With the unprecedented circumstances caused by the coronavirus pandemic, there have been a number of questions as to whether or not Medica, the largest medical technology exhibition in the world, will go ahead this year. Messe Düsseldorf, the organisers of Medica, are still planning for the show to take place on 16–19 November, with Medilink UK and GAMBICA being committed to organising UK pavilions at the exhibition.
GAMBICA and Medilink UK have been taking part in Medica for 30 years, and while they appreciate that 2020 presents an unprecedented challenge, both organisations are committed to the successful, safe and professional delivery of the British pavilions at the exhibition. Medilink UK is in regular contact with the exhibition organisers as it shares the view that the safety of exhibitors, delegates and 'on site' workers is paramount.
After careful consideration both Medilink UK and GAMBICA in partnership with the Department for International Trade are committed to the delivery of a UK presence during Medica 2020.
Other News