Distribution agreement expands HbA1c POC testing to the Middle East and Africa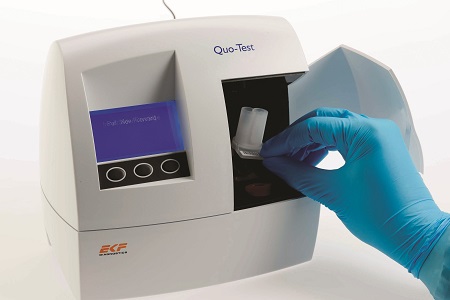 EKF Diagnostics has signed a three-year distribution agreement with Tosoh Europe for the distribution of its Quo-Test HbA1c point-of-care (POC) analyser in the Middle East and Africa.
Tosoh Bioscience division is one of the largest global manufacturers of high-performance liquid chromatography (HPLC) equipment for glycated haemoglobin (HbA1c) analysis predominantly in core laboratories. As a desktop analyser designed for simple and reliable HbA1c measurement for monitoring and managing diabetes in POC settings, EKF's Quo-Test analyser complements Tosoh's HPLC technology.
Tosoh Europe has seen a growing need for POC HbA1c analysis alongside its traditional laboratory market and has identified EKF Diagnostics as an important partner with which to work in order to provide this to its customers. As a leading HPLC manufacturer, Tosoh's analysers are frequently used to benchmark and validate POC devices such as Quo-Test. This agreement will allow both EKF and Tosoh Europe to work in markets they have previously been unable to access and provides Tosoh Europe with the opportunity to offer new services to suit changing customer requirements.
Quo-Test is fully automated and quantifies HbA1c from a 4-μL sample taken from a fingerprick or venous whole blood specimen. Unaffected by most haemoglobin variants, laboratory-quality results are available within four minutes and reported in IFCC and DCCT standard units. Also facilitating its use as a POC analyser, step-by-step instructions are displayed on Quo-Test's multilingual display, minimising staff training time and user-related errors.
Other News
Featured Supplier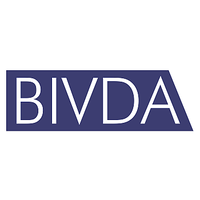 The British In Vitro Diagnostics Association represents the IVD Industry in the UK, to Government, professional bodies, the public, and at MedTech Europe. Giving support to members on regulatory issues, BIVDA also promotes the clinical and cost utility of IVDs in the provision of effective healthcare, both in acute diagnosis and in the prediction...