Rapid SARS-CoV-2 coronavirus test for population screening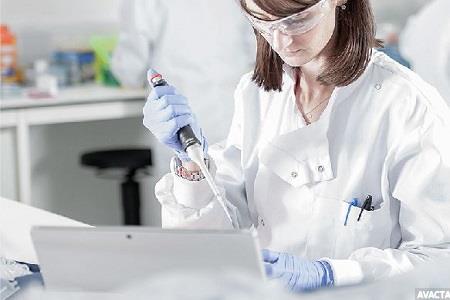 Avacta, the developer of Affimer biotherapeutics and reagents, has entered into a collaboration with Cytiva (formerly GE Healthcare Life Sciences). The companies will develop and manufacture an Affimer-based point-of-care rapid (POC) test intended for screening large populations to diagnose SARS-CoV-2 coronavirus infection.
The World Health Organization (WHO) recently highlighted the need for the development of rapid tests to diagnose SARS-CoV-2 at the point of care to assist in limiting and tracking infections. Existing tests are not suitable for screening large numbers of people for the infection as they are laboratory based and it can take up to several days to get the results.
Avacta is already generating Affimer reagents that detect the virus and, together with Cytiva, will develop and manufacture a test capable of diagnosing the infection in minutes using a respiratory sample such as saliva. Cytiva will transfer this diagnostic assay onto its proprietary POC test strip platform, and both companies will work together to complete analytical and clinical validation of the test as quickly as possible.
Other News