Coronavirus ELISA tests now available for high-capacity automation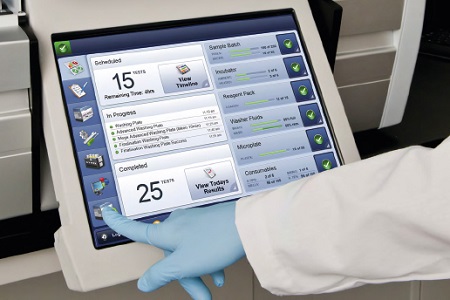 Aspect Scientific specialises in enzyme-linked immunosorbent assay (ELISA) automation systems and offers a range of instrumentation from Dynex Technologies capable of automating any level of workload quickly and easily.
The Dynex Agility is a highly advanced ELISA processor, with huge capability, handling up to 12 microplates (96-well) simultaneously. The Agility provides true high capacity and high throughput, with continuous sample loading designed for high demands. State-of-the-art robotic processing delivers unparalleled precision while eliminating nearly all manual steps – the system is streamlined for maximum efficiency, speed and productivity, yet also providing operating cost- and time-savings.
In addition to the Agility, the two-plate Dynex DS2 and four-plate DSX are widely used, flexible and open systems designed to provide walkaway automation with ease of use.
Aspect Scientific is able to integrate these systems into any laboratory, quickly, anywhere in the UK, backed up by comprehensive technical service and support through every stage of implementation and thereafter.
Take advantage of the availability, reliability and cost-effectiveness of ELISA assays combined with high-capacity automation.
Other News