Celebrating National Collection of Type Cultures' centenary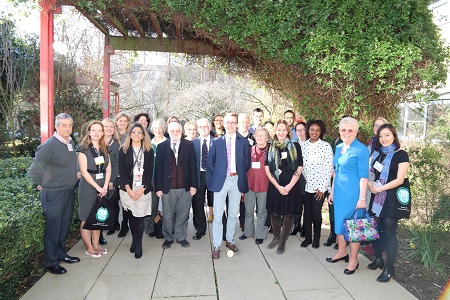 Public Health England is the custodian of four unique collections of expertly preserved, authenticated bacteria, viruses, fungi and cell lines of known provenance for use in medical science and laboratory healthcare.
Scientists around the world use Culture Collections' microbial strains and cell lines as controls for clinical diagnostic and antimicrobial susceptibility testing, food, water and environmental microbiology testing, quality control testing, validation studies, and in disease research and drug discovery.
This year, the bacterial collection, the National Collection of Type Cultures (NCTC), celebrates 100 years of collaborating with bacteriologists from around the globe. It is one of the longest-established collections of microorganisms in the world; its cultures reflect the history of clinical bacterial infections from the end of the 19th century to the present day
For information on all four collections, sign-up online to receive newsletters, news and events emails.
www.phe-culturecollections.org.uk/signup
Other News