Recent study shows sepsis rates double previous estimates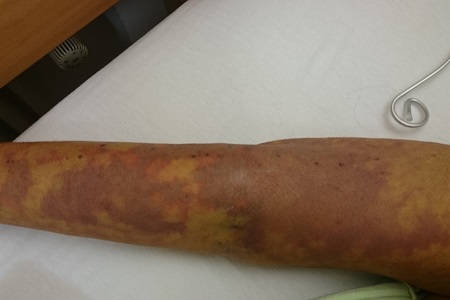 A new study, the most comprehensive to date, on the incidence of sepsis and sepsis deaths, was published recently in The Lancet. It confirms that the actual rates are double those previously estimated, and that 20% of global deaths are due to this under-reported but deadly condition. The Global Burden of Sepsis study, led by Dr Kristina Rudd and Dr Mohsen Naghavi of the University of Washington and the Institute of Health Metrics and Evaluation (IHME), is the first to produce data according to age, sex, location, and the underlying cause of sepsis.
The study found that there were 48.9 million cases of sepsis in 2017, resulting in 11 million deaths worldwide. Prior to this analysis, the most recent global estimate of 19.4 million sepsis cases and 5.3 million sepsis-related deaths, was based on data from hospitalised adults in seven high-income countries.
"These estimates are at least double the figures we had previously assumed, likely because this study included data from low- and middle-income countries," said Professor Konrad Reinhart, co-author of the paper, and president of the Global Sepsis Alliance, and professor at the Center for Sepsis Control and Care at Jena University Hospital and Charité Berlin, Germany. "The highest burden of sepsis is in locations the least equipped to prevent, identify, treat or care for sepsis survivors, many of whom have long-term health consequences."
Other News
Featured Supplier

Stago's objective is to improve the health of as many people as possible by offering powerful biotechnology solutions for blood-based diagnostics. 
We take a lean, confidence-building approach to digital connectivity – from our latest Coag.One middleware to our cyber-secure Connect.One capability for enhanced engineering and remote...