Genomic and molecular revolution in microbiology: a BSMT conference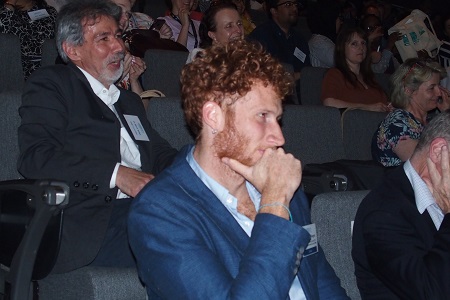 The 35th British Society for Microbial Technology (BSMT) Annual Scientific Conference will be held on Thursday 14 May 2020 at the RAF Museum, Hendon, entitled The Genomic and Molecular Revolution in Microbiology: In Technology We Trust (or do we?). The theme of the conference is designed to explore how the molecular revolution in microbiology has been useful in improving patient care, and the BSMT committee organising the conference have developed a full programme of excellent speakers and relevant topics.
Professor Derrick Crook from Oxford is the Keynote Speaker and will provide an update on the initiatives around modernising microbiology to follow his excellent talk in 2016 where he received the highest feedback rating of the day.
Dr Katie Hopkins is Head of Antimicrobial Resistance & Mechanisms Service at Public Health England. Katie's interests lie in the application of novel pheno- and genotypic methods for the rapid detection of antimicrobial resistance and for epidemiological investigations. At the conference in May, she will be exploring current methods and problems in testing for antimicrobial resistance, both in the diagnostic laboratory and at the reference centre.
Dr Megan Crofts is a Consultant in Genitourinary Medicine at Unity Sexual Health in Bristol. Megan is an integral part of the Unity Team implementing patient care pathways which incorporate near-patient testing. At the forthcoming BSMT conference, Megan will be presenting on new approaches in testing STIs including multiplex testing and POCT.
Any change to existing methods, whether molecular or not, requires funding and producing evidence that the changes are likely to improve patient outcomes - thus the talk from Dr Adela Alcolea-Medina from St Thomas' Hospital, on how next-general sequencing (NGS) may be introduced into the clinical microbiology laboratory without high capital expenditure or specialised bioinformatic knowledge is especially pertinent.
Also vital is how laboratories have competent quality control systems in molecular diagnostics, and Paul Wallace from QCMD will discuss these issues.
The full programme and application form may be accessed here or on the BSMT website. www.BSMT.org.uk
Other News
Featured Supplier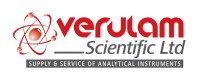 Verulam Scientific Ltd is an analytical instrument company providing innovative solutions and emerging technologies to the UK pharmaceutical, environmental, life science, food, clinical and biotechnology markets. We provide laboratories with the equipment and services that are crucial to modern analytical services and research.