Future patient care at risk unless health research protected and boosted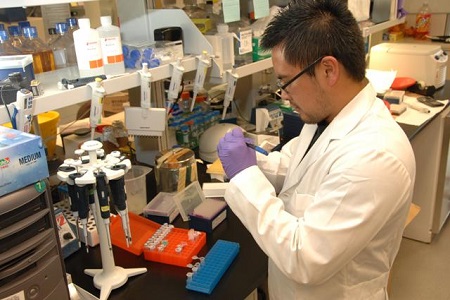 Health research faces a crisis that could impact on patient care, says a new report led by 10 prominent figures in the NHS and academia. The Academy of Medical Sciences' report raises the alarm about the number of research-active NHS staff who are finding it increasingly difficult to find time for research. Support for research is not helped by the widening gap between universities and the NHS.
The report is calling for leaders in universities, the NHS and government to make urgent changes to protect and enhance research in the NHS. It sets out a powerful vision to enhance the NHS research culture and support provided by universities to make sure scientific discoveries boost the NHS and improve patient care.
The report calls for immediate action by giving NHS staff protected time to do research. This should begin by running an estimated £25 million pilot scheme to allow one in five consultants to have one day a week of their time protected for research in 10 hospitals across the UK. It is expected that the scheme would become cost neutral or even save money in the longer term by improving recruitment and retention of NHS staff, reducing spending on agency staff, and increasing research funding from life sciences companies.
Other News
Featured Supplier


 
For over 40 years Alpha Laboratories has been providing quality supply and support to UK healthcare professionals for their diagnostic and laboratory product needs. With a continued drive to find new ways to help science improve people's lives, it focuses on specialist biomarkers such as calprotectin for IBD, alongside routine...