Practical and Clinical Microbiology of Anaerobes: a two-day course
Now in its sixth year, the Practical and Clinical Microbiology of Anaerobes course will be held again in 2020 – on 18–19 June in Cardiff. It is a two-day residential course delivered by the UK Anaerobe Reference Unit, Public Health Wales. The course provides a refresher in culturing, isolating and identifying clinically important anaerobes, and a look at the latest technologies and techniques.
Limited to 26 places to enable each delegate to participate in practical sessions in the laboratory, the course provides a unique opportunity to learn from the experts in anaerobic microbiology. The course is CPD-accredited by The Royal College of Pathologists (RCPath; 11 credits) and is invaluable preparation for RCPath Fellowship.
The aims of the course are: 1) To promote an understanding and awareness of anaerobic bacteria in clinical material; 2) To gain an insight into their relevance in clinical microbiology 3) To achieve a basic level of competence in methods used for their isolation and identification; and 4) To improve the standards of anaerobic microbiology in clinical laboratories.
The cost of attendance is £375 +VAT (or £355 +VAT for SfAM members), which includes one night's accommodation at the Park Plaza Hotel, Cardiff, meals and refreshments, plus a course dinner on 18 June.
Don Whitley Scientific is helping to administer the course so for further details or to request a booking form, please contact Deborah Robinson on 01274 595728 or email [email protected]
Other News
Featured Supplier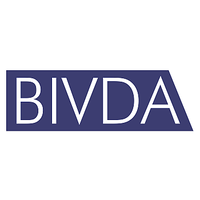 The British In Vitro Diagnostics Association represents the IVD Industry in the UK, to Government, professional bodies, the public, and at MedTech Europe. Giving support to members on regulatory issues, BIVDA also promotes the clinical and cost utility of IVDs in the provision of effective healthcare, both in acute diagnosis and in the prediction...