The Future of Pathology: a landmark initiative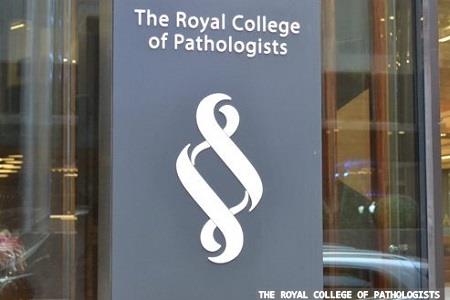 On International Pathology Day, Leica Biosystems announced the launch of The Future of Pathology – the catalyst for a conversation that brings together pathologists, hospital administrators and key stakeholders from across the care continuum to discuss the common goal of improving cancer diagnostics, today and into the future.
The Future of Pathology will identify the challenges, opportunities and trends healthcare providers and pathologists face in improving and transforming cancer diagnostics and the delivery of patient care. With cancer cases predicted to increase by 70% over the next two decades, developments that enable pathologists to diagnose cancer quickly and more accurately will be even more important.
The project was launched at an event at The Royal College of Pathologists in London, as part of the celebrations around International Pathology Day. "Pathologists play a crucial role in the past, present, and future of cancer care and research," said Dr Jerad Gardner (Department of Pathology, University of Arkansas for Medical Sciences, USA). "The Future of Pathology brings together bright minds to tackle challenges and embrace opportunities in the pathology community so that we can continue to improve patients' lives for generations to come."
The Future of Pathology is designed to ignite the conversation about how we transform cancer diagnostics and advance patient care.
"Pathology is not always at the front of the minds of hospital administrators and healthcare leaders, yet the role we can play in transforming cancer outcomes is huge. This project is about sharing the pivotal themes that can't be ignored if we are to truly transform cancer diagnostics in the future," said Dr Bethany Williams (Digital Pathology Fellow, Leeds Teaching Hospitals NHS Trust, UK).
Other News
Featured Supplier


 
For over 40 years Alpha Laboratories has been providing quality supply and support to UK healthcare professionals for their diagnostic and laboratory product needs. With a continued drive to find new ways to help science improve people's lives, it focuses on specialist biomarkers such as calprotectin for IBD, alongside routine...