National Collection of Type Cultures: a century collaborating with bacteriologists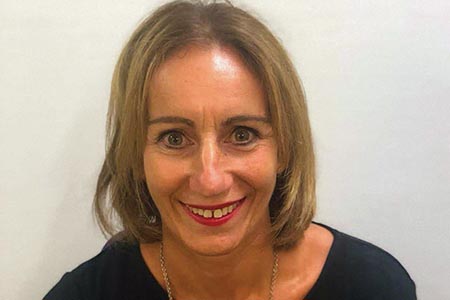 The National Collection of Type Cultures (NCTC) is one of the longest established collections of microorganisms in the world; its cultures reflect the history of clinical bacterial infections from the end of the 19th century to the present day. Set up in 1920 to "provide a trustworthy source of authentic bacteria for use in scientific studies", the remit for NCTC has remained essentially unchanged, as Julie Russell explains.
There are currently around 6000 type and reference strains in the collection, representing over 1000 different bacterial species, with deposits coming from a variety of sources including individual collections, the research community, Public Health England (PHE) reference laboratories, and from national collections from around the world.
The history of NCTC is synonymous with the history of those who curated the collection and those who have deposited strains. The first NCTC Curator was Dr Ralph St John-Brooks, supported by Deputy Curator Miss Mabel Rhodes. Some of the first bacteria they accessioned into the collection were from Sir Frederick Andrewes' strains of Shigella flexneri. Dr Andrewes began collecting Shigella strains during World War 1; he studied bacterial species variation and between 1914 and 1918 focused on "dysentery bacilli of the flexneri group". The first NCTC strain, NCTC 1, was sent to Dr Andrewes by W B Alcock, having been isolated from Private Ernest Cable, a British WW1 soldier in the East Surrey Regiment, who died on 13 March 1915 in France. NCTC records suggest that Private Cable was the first British soldier in WW1 to die of dysentery.
Curating NCTC in the earliest days was a hazardous occupation. While the health and safety of staff is now a top priority, there were far fewer concerns in the 1920s. A note from Mabel Rhodes describes how animal experiments were discontinued at NCTC in 1922 after a strain of Brucella (now Francisella) tularensis was passaged through guinea pigs by rubbing a piece of infected guinea pig spleen onto the scarified skin of a live healthy guinea pig. This resulted in the Curator, Deputy Curator and another microbiologist, Dr H Schulze, becoming seriously ill with tularaemia. Mabel Rhodes was on sick leave for more than a year, and records indicate that none of the three ever fully recovered.
One of the first modern antimicrobials, penicillin, was developed as a therapeutic agent at Oxford University's Sir William Dunn School of Pathology in the late 1930s and early 1940s. A team led by Sir Howard Florey, which included Alexander Fleming, Ernst Chain, Margaret Jennings and Norman Heatley, characterised penicillin, evaluated its ability to cure infection in humans, and pioneered a means of mass production. An aspect of this work involved testing newly cultivated penicillin on grown cultures of pathogens it was intended to treat. Adopted into use by Norman Heatley, NCTC 6571 Staphylococcus aureus was added to the NCTC collection by Alexander Fleming in 1943, declaring in a letter that "all of us on the Penicillin Trials are using it". When developing a refined and standardised methodology for the assay of the concentration of penicillin by measuring the inhibition of growth of bacterial culture, NCTC 6571 was selected as a standardised test organism, and was already easily available for distribution to the scientific community. The strain quickly became NCTC's second most highly distributed culture in 1944 and became known colloquially among bacteriologists as the 'Oxford Staph' due to its extensive use by Florey's team.
In 1947, all non-medical cultures were transferred from NCTC to other institutes with different expertise, as the focus of NCTC shifted to bacteria of medical and veterinary interest as directed by Dr Samuel T Cowan, who had succeeded Dr St John-Brookes as Curator. Since this time, the NCTC collection has grown, with many valuable deposits such as the Murray collection of pre-antibiotic era Enterobacteriaceae isolates, a wealth of strains with known antimicrobial resistance mechanisms, reference and outbreak strains, and pathogenic strains with unusual morphologies/characteristics.
NCTC strains are of greatest value when data describing them are also available; the historical information contributes to the strain metadata, placing them in temporal, geographical and historical context. In addition, genomic data for historical organisms is of particular interest to scientists studying microbial evolution; in particular, the evolution of antimicrobial resistance.
Through the recently completed NCTC 3000 project, carried out in collaboration with the Wellcome Trust Sanger Institute, over 3000 NCTC strains now have long-read whole-genome sequence data freely available for use. It is hoped that use of these data from organisms isolated over a wide time frame will help scientists better understand the phylodynamics of bacterial pathogens.
Next year, NCTC celebrates 100 years of collaborating with bacteriologists from around the globe. A note in the NCTC catalogue (1922–1936 edition) states: "The cooperation of bacteriologists is earnestly invited, and in return every effort will be made to supply the needs of applicants for cultures". Today's NCTC curators, myself and Dr Sarah Alexander, stand by this statement – if you can contribute strains, data or knowledge, we will honour the legacy bequeathed to us and ensure NCTC continues providing bacterial cultures for the next 100 years.
About Julie Russell
Julie Russell is the interim head of PHE's Products and Services department, which includes Culture Collections, UK NEQAS for Clinical Microbiology, FEPTU proficiency testing schemes for food, water and environmental microbiology, and UK SMI Standards for Microbiological Investigations.After graduating, she worked as a biomedical scientist in NHS diagnostic microbiology laboratories, after which she spent 20 years developing and leading food and water microbiology EQA schemes in PHE's predecessor organisations. Julie was appointed Head of Culture Collections in 2012 with responsibility for ensuring the four collections meet the needs of 21st-century biomedical science. She has co-authored more than 40 publications relating to EQA, bacterial preservation techniques and NCTC activities. You can follow her on Twitter @julieru13.
Other News
Featured Supplier
DiaSorin is an Italian multinational Group and a global leader in the market for in vitro diagnostics. DiaSorin is listed on the MTA (automated stock market) in the FTSE Italia Mid Cap Index, organized and managed by Borsa Italiana S.p.A 
For over 40 years the Group has been developing, producing and commercializing diagnostic tests for a wide...