Hub-and-spoke laboratory set-up on show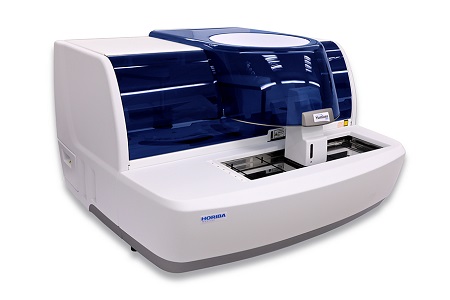 HORIBA UK, Medical showcased its approach to 'hub and spoke' laboratories at the IBMS Congress in September. On the stand was a wide range of instrumentation for central laboratory and near-patient use, and also a newly CE-marked benchtop instrument for rapid infectious disease detection.
The main laboratory 'hub' area on HORIBA's stand featured its top-of-the-range high-throughput haematology analyser, the Yumizen H2500, and a fully-automated haemostasis instrument, the Yumizen G800. The stand also featured compact analysers designed for use in 'spoke' laboratories; including the unique Microsemi CRP with simultaneous blood analysis and C-reactive protein (CRP) measurement, the Yumizen H550 6-Diff haematology analyser with auto-sampler, and semi-automated haemostasis instruments.
HORIBA also demonstrated the newly CE-marked Pockit Central benchtop iiPCR instrument for the detection of infectious diseases. The Pockit Central incorporates DNA extraction for a 'sample-in, result-out' solution; and delegates were invited to hear how it can be used for the rapid detection of Clostridium difficile and norovirus.
The HORIBA stand also featured a display of origami crane birds as part of its sponsorship of the leukaemia research charity Bloodwise. The link between origami cranes and leukaemia goes back to 1955 in Japan; and, as well as explaining the story, the HORIBA team showed visitors how to fold an origami crane. For every crane added to the stand, HORIBA UK made an extra donation to Bloodwise.
Other News
Featured Supplier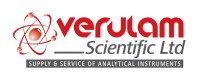 Verulam Scientific Ltd is an analytical instrument company providing innovative solutions and emerging technologies to the UK pharmaceutical, environmental, life science, food, clinical and biotechnology markets. We provide laboratories with the equipment and services that are crucial to modern analytical services and research.