High-speed annealing and sterilisation without a gas flame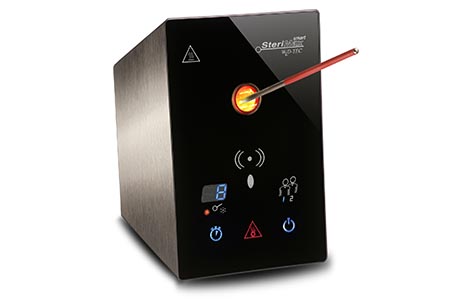 The SteriMax Smart steriliser from WLD-TEC is suitable for all laboratories, anaerobic environments and safety cabinets. This steriliser uses specifically focused infrared (IR) light which generates a hotspot for sterilising inoculating loops at a temperature of 750°C to 1000°C in only 5–10 seconds immediately, without preheating.
Features include: instantly ready to work without warm-up; AutoStart through touchless IRSensor technology; adjustable sterilisation and cool-down timers for two users by front panel operation; annealing tube made of special quartz glass; very simple cleaning of the device and annealing tube; and efficient use of energy and minimal heat dissipation due to Thermo Control Cool Touch housing made of stainless steel and safety glass.
Other News
Featured Supplier
DiaSorin is an Italian multinational Group and a global leader in the market for in vitro diagnostics. DiaSorin is listed on the MTA (automated stock market) in the FTSE Italia Mid Cap Index, organized and managed by Borsa Italiana S.p.A 
For over 40 years the Group has been developing, producing and commercializing diagnostic tests for a wide...