Preparation of DNA from blood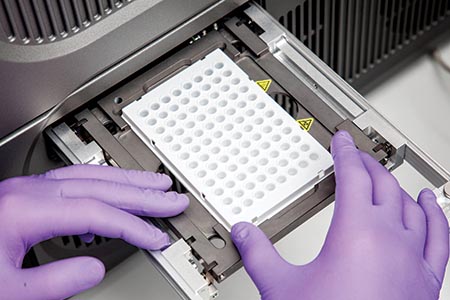 Arcis Biotechnology, the nucleic acid sample preparation solution provider, has launched its Arcis DNA Blood Kit (IVD) for preparation of DNA from blood using a three-minute, two-step system, designed for in vitro diagnostic use. The new kit is sold in a ready-to-use format, and enables users to stabilise and extract nucleic acid from fresh or frozen whole blood samples in just three minutes, without the need for prior sample preparation steps.
Arcis DNA Blood Kit is also suitable for specimens that have been stored in EDTA and heparin-containing solutions. The kit is non-hazardous, and ships and stores at room temperature for ease of handling. Designed with point-of-care in vitro diagnostics in mind, DNA extracted using the kit is also suitable for use in polymerase chain reaction (PCR) or other applications.
Christopher Jones, Arcis Biotechnology, commented: "The new Arcis DNA Blood Kit is the first product we have developed specifically for use up front of IVD and point-of-care
technologies. Where access to instrumentation required for traditional extraction methods is not practical, this kit's practicality and ability to be shipped and stored at ambient temperatures has big upsides for users in emerging markets."
Other News
Featured Supplier

Sysmex UK Ltd are one of the UK's leading diagnostic suppliers of automated haematology, coagulation and urinalysis analysers, reagents and information systems for laboratories and healthcare facilities. 
With a reputation for high quality products, unmatched service and unrivalled reliability, Sysmex has become a world leader in...